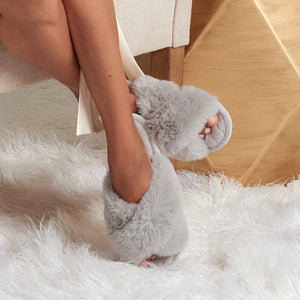 Furry Slides
Furry slides are the new flip-flop. Fur for days and comfort galore. When they're this adorable, why not take the house slipper out of the house? 
Durable sole can be worn inside or out
Sizes S (5-6), M (7-8) and L (9-10). If in doubt, size down.
Comes in four fashionable colors that flow flawlessly with our entire Faceplant Bamboo collection.